100+ Answers About Puberty is the third book in a series of Q & A books responding to questions raised from Australian students aged between 8-13 years. The questions were collected over a period of time and remain as close as possible to the children's wording to ensure integrity. They have been answered in a sensitive, honest style that will help clarify and educate both genders about each other at a time that can be confusing to children and parents alike.
This resource is in fact, for children and the adults in their lives to learn (and teach) more about what happens as we grow.
It was designed and illustrated by Gaye Dell and written with assistance from the Interrelate School Services Team.
.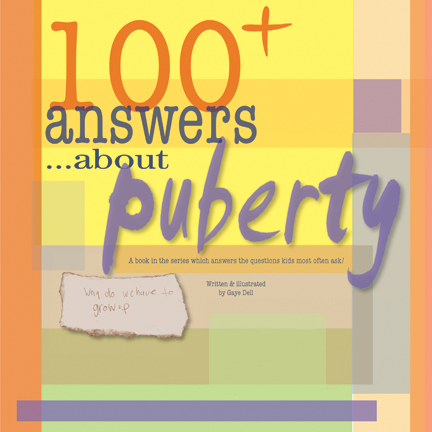 The other books in the series are: